ShantInternational Onlus
ShantInternational Onlus is a non-profit organization that sustains father Sibi Puthenpora's Vanaprastha project, a school for 990 children and a home to 163 children in Bangalore, India.
Vanaprastha was founded as a non-governmental organization in 1999. Since then it has devoted to the poor with the commitment to contribute to the creation of a better future, especially for children, young people, women and older people of this Indian village located in the countryside southeast of Bangalore in the state of Karnatakaal, at the border with Tamil. The area is very poor. The land is dry and the soil is clay and a deep red color. Rainfall is seasonal, and the level of criminality extremely high.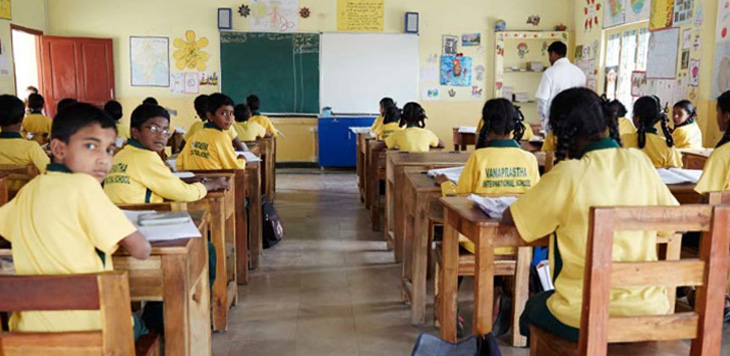 Vanaprastha and Shanti's goal is to
Ensure the physical and mental wellbeing of the children;
Provide education, food, and shelter;
Introduce a culture of coexistence regardless of religious belief;
Follow a holistic approach to life and education;
Realize the projects by employing local people;
Continue to be a secular community;
Care for natural resources.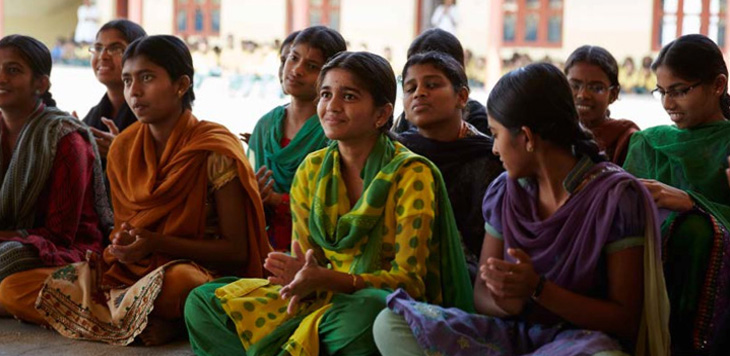 Both in the House of Children in School, we live together with children of different religions. Therefore we teach the scriptures of all religions, but in our school we do not teach a particular religion. We have a meditation room where guests all scriptures along with an empty notebook and a pen (if a child wants to compose their own sacred writing). Without offending any religious affiliation, we offer to the people around us simple universal prayers and spiritual tradition, we call Shantimarga. We believe that prayer, the practice of yoga and meditation are important means to overcome the obstacles of life. The knowledge of the different scriptures and a universal spiritual practice also can help children develop their spiritual profile.
Shantimarga is to follow a peaceful life in which you are invited to love everyone and let others live in peace. Shantimarga does not belong to any religion. People of all faiths are invited to live a peaceful life. The man is spiritual in nature, because it was born as a spiritual being. Therefore every individual has spiritual potential and can develop a spiritual profile to living a simple but well-rooted. Many have forgotten that they are spiritual beings and do not dare to develop their personal center.
*Shanti Om is our greeting. We salute this everywhere and every time saying "Om Shanti". Shanti means peace and love and is represented in our symbol of a dove. Om is the universal sound (according to the theory shabda), the Word made flesh (Logos).
A Vanaprastha the expression "Om Shanti Om" is used as a universal prayer. We teach our children to repeat this prayer while breathing in and out.